Lucky and a life worth living
A dog's life nowadays. Discover happy moments from the daily life of the dog Lucky with his parents. A new minimalist jigsaw puzzle game, with 6 scenes illustrated by @Katia Numakura with her cute art style.
Available soon for PC and Mac on Steam
Developed by Mens Sana Interactive
Play this if you love dogs, love jigsaw puzzles, or just love life!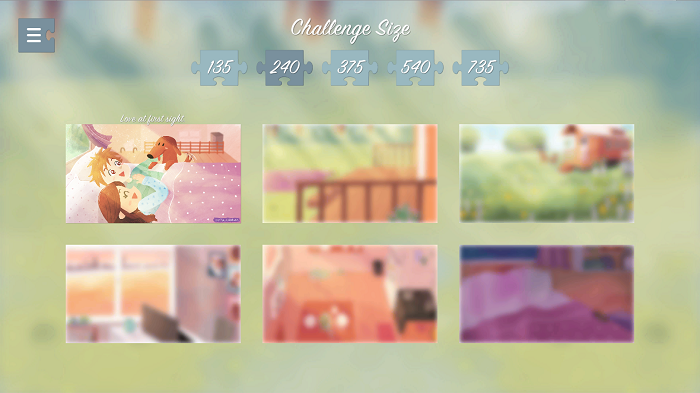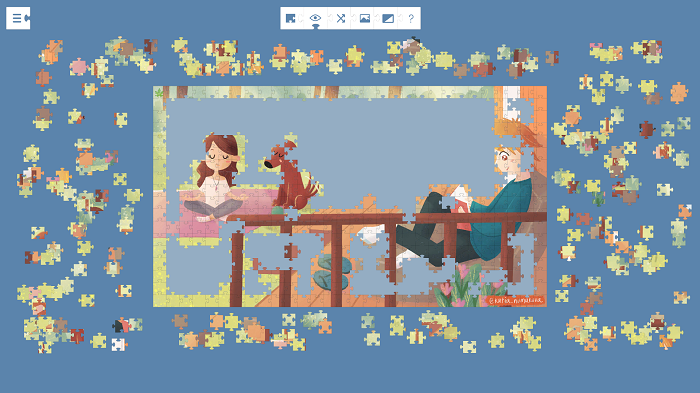 Lucky, the dog, shares good moments with his parents. From the morning until the night, Lucky joyfully participates in the family routine, either in house duties, working activities, or leisure time. Life can be simple and fulfilling at the same time. Lucky is a more than appropriate name for him!
In this jigsaw puzzle game, find six of those daily moments.
Set up the jigsaw puzzle scenes at five different levels of difficulty – from 135 to 735 pieces.
Lovely illustrations created especially for the game by artist @Katia.Numakura 
Relax with a soothing and exclusive lo-fi soundtrack.
Features include zooming the scene, highlighting border pieces, shuffle the remaining pieces, previewing the scene.
Complete the puzzle and unlock the image for download. Share it to express your love and friendship! Use it as a desktop background to inspire your day 🌞!
Play this if you love dogs, love jigsaw puzzles, or just love life!
Puzzle
A minimalist jigsaw puzzle game
To contact us, fill in the form below, or send a message to